Landscaping Contractor, Snow Removal, Yard Maintenance & Lawn Care in Rockford, IL
Welcome To Chuchna & Son Services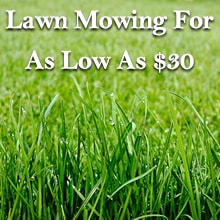 Chuchna & Son Services is the best Landscaping Company in the are and offers complete landscaping services to the entire Rockford area. We offer our services to both residential and commercial customers in Rockford and our rates are very reasonable. If need expert landscaping and hardscaping, give Chuchna & Son Services a call today. From basic lawn care to landscaping and hardscaping, we have the Rockford area covered. Our landscapers can transform your basic lawn into the landscape of your dreams. No matter what ideas you have for your property, Chuchna & Son Services can make them a reality. Our landscapers can provide you with many ideas on design, landscape lighting, and hardscapes.
Expert Rockford Landscaping Company
If you are in the Rockford, IL area and need any type of landscaping or hardscaping services Chuchna & Son Services is the number one choice in the area. We offer many wonderful services to both commercial businesses and residential properties and we are licensed and insured.
Some of the great services we offer include:
If you need any of the above services or any service that falls under your outdoor area, give us a call today. We promise you will love our services.
Landscaping & Hardscapes
Landscaping and hardscaping comes in many different forms. From basic lawn care to flower beds and patios, Chuchna & Son Services has the Rockford, IL area covered. Our expert landscapers design, install, and maintain landscapes and hardscapes. We do it all, so you don't have to worry about it. Your lawn will always look nice and be ready for any parties or family gatherings. If you own a business, the upkeep of your property will attract more clients. People love to see a manicured property. Give us a call today to schedule an appointment or to ask us any questions you have.